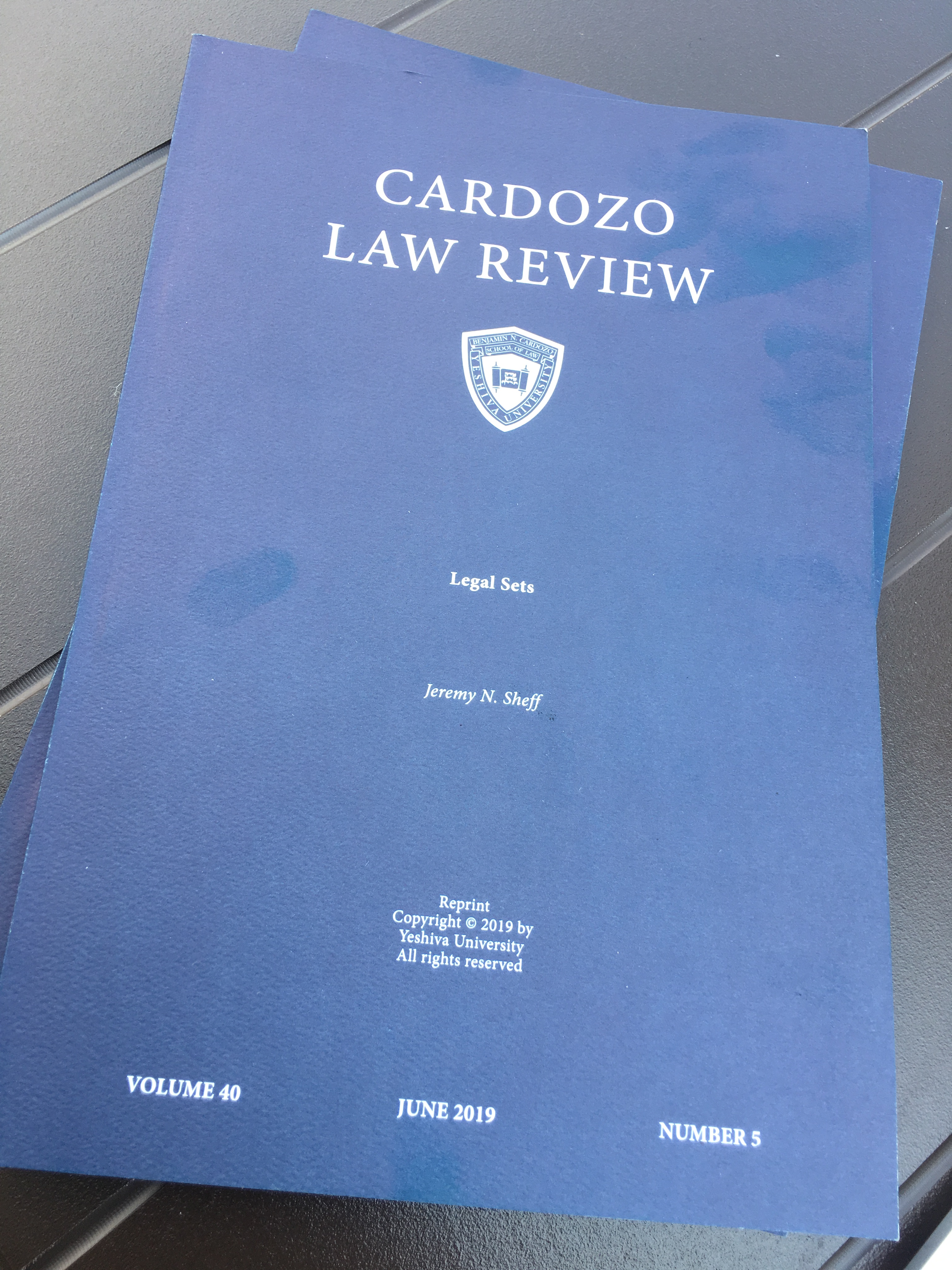 Published Version Available Here
Tenure has its privileges.
Three years ago, I posted on this site that I had spent the year prior working up a lengthy, dense draft of a deeply theoretical piece that had grown out of my noodling over a relatively small doctrinal question in trademark law. This draft was well outside of my usual wheelhouse: technical, philosophical, and abstract. It marked the beginning of what has now become a sharp pivot in my scholarly career, into more self-consciously philosophical investigations of the rules we impose on the creation and dissemination of knowledge.
Initially journals reacted coolly–which I can't fault them for; the piece is long by law review standards and the framework is more technical and less accessible than standard law review fare. I took some time to get feedback from more accomplished legal theorists than myself, I revised the draft, and ultimately it found a home at the Cardozo Law Review, whose student editors worked hard to improve the piece and have now published Legal Sets in their June 2019 issue (which includes a number of other interesting pieces). All told, that means this project took four years to move from the question that first got me working on it to a final, published article. I am deeply cognizant of the tremendous privilege I enjoy in being able to earn a living by dedicating such a significant chunk of my life to this type of work, and I hope I'm making good on that privilege.
This is the kind of work–and the kind of departure from familiar subjects and methods–that I never would have attempted pre-tenure. The risk of failure was great; the opportunity costs were high, and the need to produce measurable outputs to get me through the next gate on my career path was too pressing. But you know, at the risk of tooting my own horn, I think this article is pretty good, and despite its theoretical cast I think it makes a real contribution to a sounder understanding of how law works in practice. So I come away from the experience of writing this piece with a renewed gratitude for the privilege of academic freedom and job security, and a renewed sense that the general absence of such freedom and security from our economy (outside of the shrinking rarefied precincts of the tenure-track academy) is almost surely holding our society back from its full potential.